MVP Team Members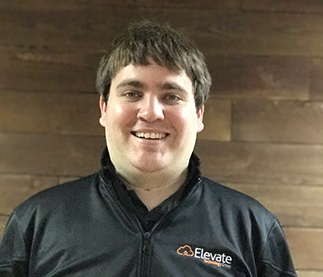 Geoff Turner
Geoff grew up in Central Oregon, where he dug into technology at a young age at a large church. While getting this real world experience, he attended a trade school with an education path focused on both Microsoft and Cisco solutions. At 14, he started his first IT company and started servicing local business and residential clients. Building his client base over the years and eventually starting Now Nerd. Now Nerd became a key player in the success of Microsoft's Answer Desk and Geek Squad's online support system and grew the company's helpdesk to just under seventy employees. With the team Geoff has built, Elevate has been able to provide an industry leading customer experience.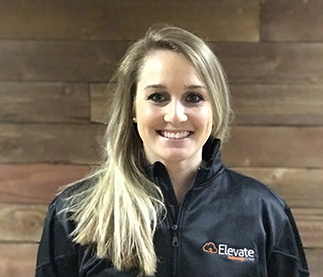 Shannon LeClaire
After many successful years in Sales for worldwide corporate entities, Shannon joined Elevate Technology Group in 2015 for the opportunity to make a visible impact in a local company. Shannon was a key contributor to redefining and implementing Elevate's company goals and business plan. Shannon bridges the knowledge gap between non-technical clients and the technical minds at Elevate, helping translate every client's needs, vision and business objectives into solutions that drive their company forward through the use of technology.

After competing at the collegiate level in St. Paul, Minnesota for Hamline University Women's Ice Hockey Team, Shannon still enjoys playing hockey recreationally here in Portland.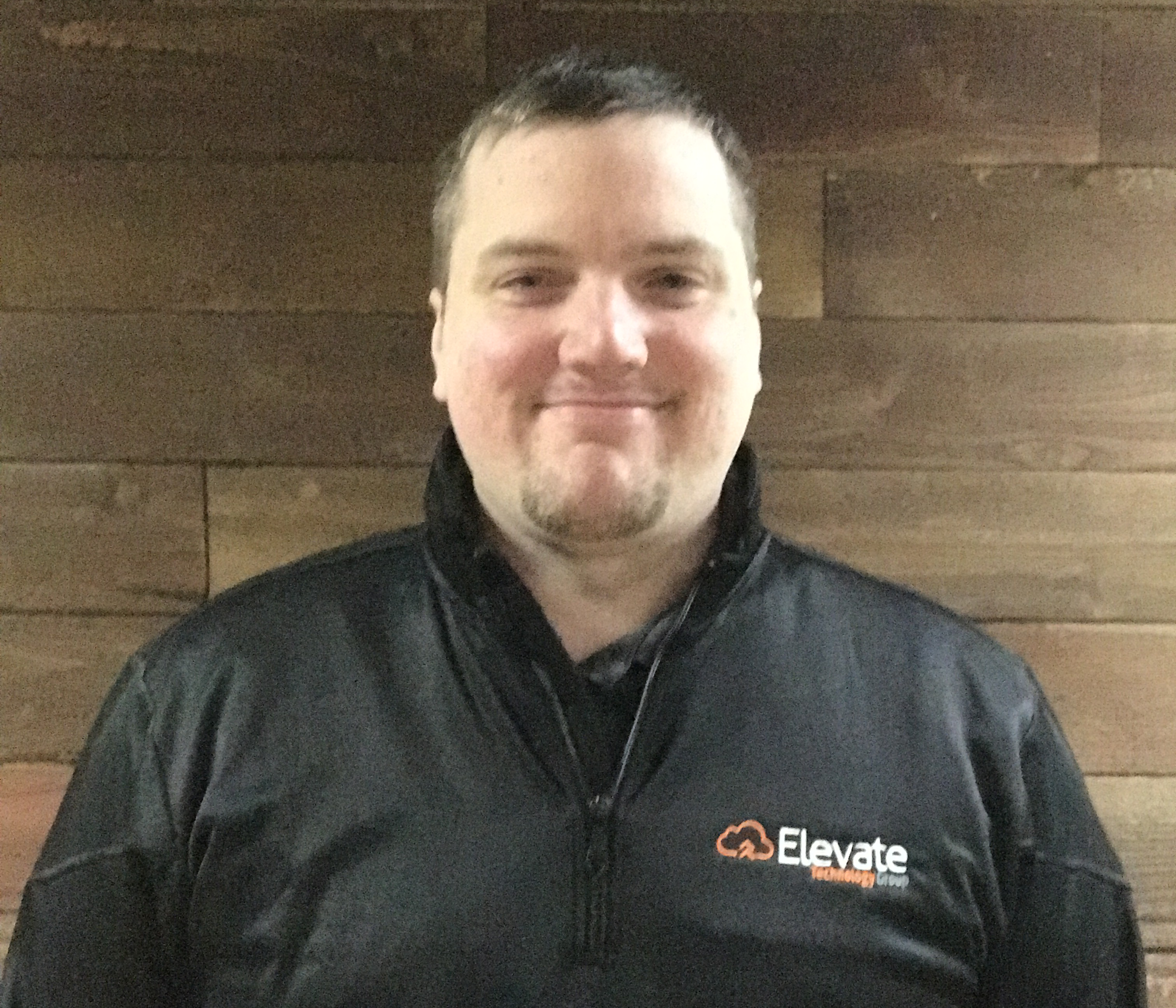 Daniel Searle
Daniel joined Elevate in 2012 after building his management skills and obtaining an AA in Computer Networking. Daniel brought a number of skills to Elevate including Training, Quality Control and Technical Expertise, while his current roles include Technical Management as well as selecting and vetting new technologies and products. Additionally, he continues to work with the Engineering team to help implement new systems and technologies for Elevate's clients to bring their technical experience to the next level. Daniel has been working with technology personally and professionally for over 15 years, but still finds new and exciting ways that technology can be implemented every day.

On the occasion that Daniel does not find himself working on Elevate projects, he spends time helping his daughter learn about the world by exploring the greatest science lab - the outdoors.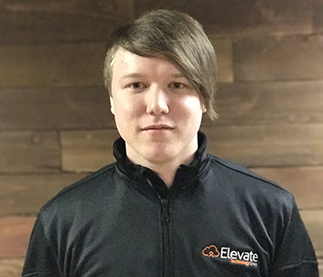 Darrell Kimberlin
Even as a young adult, Darrell had a passion for technology, ranging anywhere from tinkering with electronics to designing parts in CAD. Darrell joined Elevate Technology Group in 2011 where he has focused on engineering creative solutions tailored to the specific needs of Elevate's clients. Darrell has extensive knowledge in Microsoft Products, which includes Exchange, Office 365, Azure, Microsoft Office, Windows Desktop and Windows Server Operating Systems. Darrell is also a Certified Barracuda Networks Engineer on NG Firewalls and Web Application Firewalls.

Darrell's hobbies include building mechanical keyboards and building custom PC water cooling solutions. In his free time he enjoys cycling, PC gaming, and listening to music.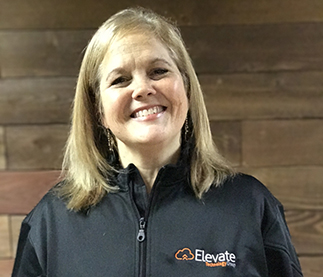 Diane Turner
Diane has been with Elevate Technology Group since its beginning. She spent many years as an entrepreneur running various successful businesses, including a decade as an accomplished business practice adviser and financial consultant who lead businesses into a successful future. Her strong financial and accounting background gives us a strong foundation. She loves her job and it shows with her positive attitude and strong ability to keep our organizational processes running smooth and reliable. Yep, she keeps us in line. Her beliefs in growing a successful client experience and company is based on spectacular client relations, solutions designed and deployed with top of the line products and engineered with best industry practices and with a strict, but a fun accountability system.

In her free time, she enjoys being outdoors. She is an avid skier, enjoys hiking and traveling.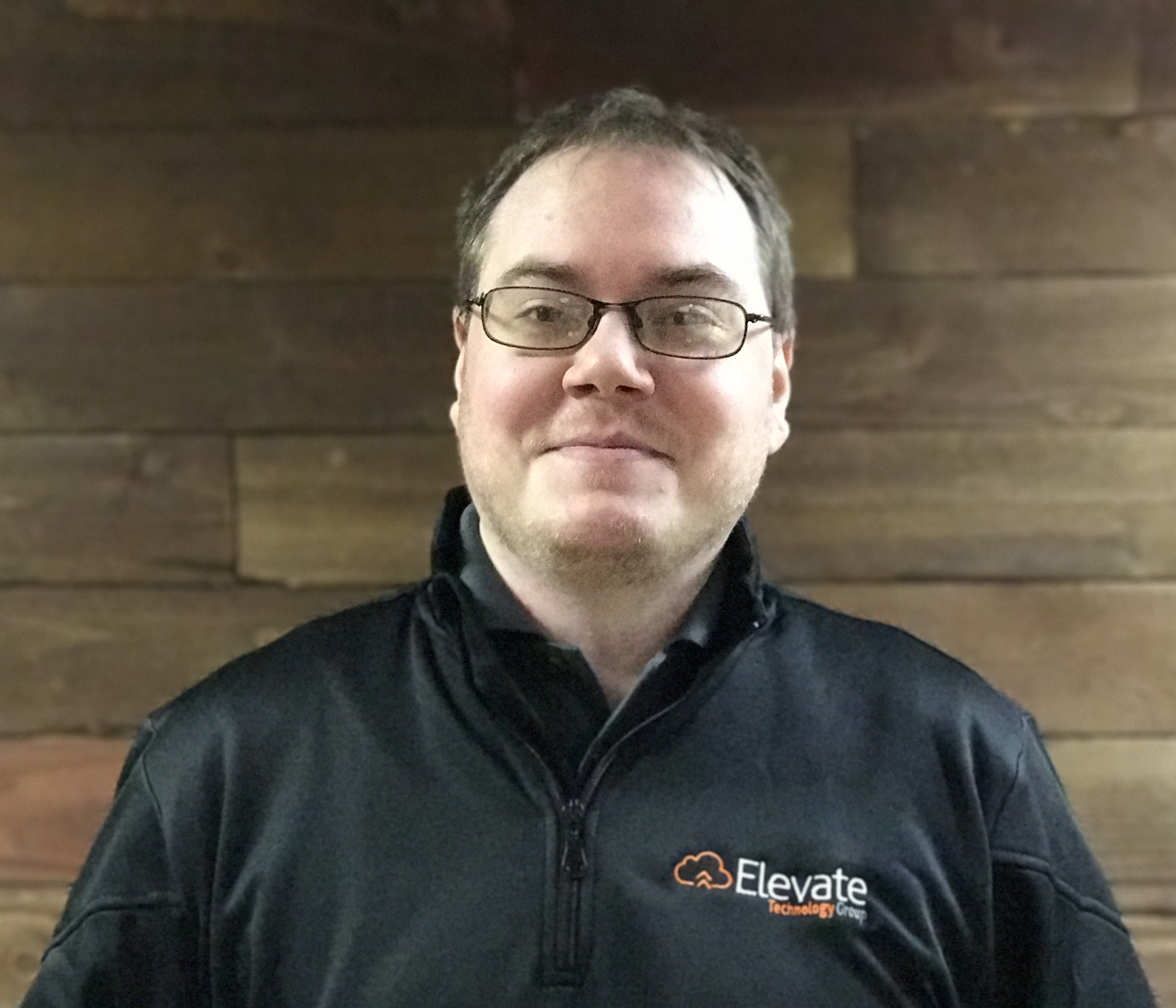 James Oster
James was immediately hooked on technology after his father brought home the first family PC in the early 1990s. James has years of experience in the technology industry, and joined Elevate in 2012, where he brings his extensive industry knowledge to Elevate. James is a true asset on the Help Desk where his passion for technology and integrity shines through as he is engineering long-term solutions for Elevate clients - all while keeping his focus on end-user impact. James has spent many passionate years helping to build Elevate Technology Group through it's achievements for it's clients - why not be one of them?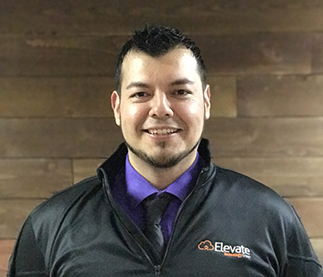 Tomas Mendoza
Tomas rejoined Elevate Technology Group in 2016 after leaving in 2012 due to a family illness that had caused him to return to his hometown of Madras, Oregon. Since then, Tomas has ventured out into the technology world becoming stronger and more knowledgeable in all aspects of the field. While Tomas is very technical, he is unique in that he is able to bridge the technical aspects of IT to Elevate's clients by providing a non-technical perspective and explanations while he is on site. It is important to Elevate, that our clients feel as though we are located in-house and not outsourced, which Tomas handles perfectly, as his personal touch and charismatic personality shines through as the "face" of Elevate Technology Group.
James Brenner
After working on the family computer with his father when he was young, James immediately knew that he saw himself pursuing a career in Information Technology. He joined Elevate Technology Group in 2012, where he is a skilled Help Desk Technician who enjoys assisting Elevate's end users with any IT-related issue they face.

In his spare time, James enjoys cooking and spending time outdoors with his Fiancée.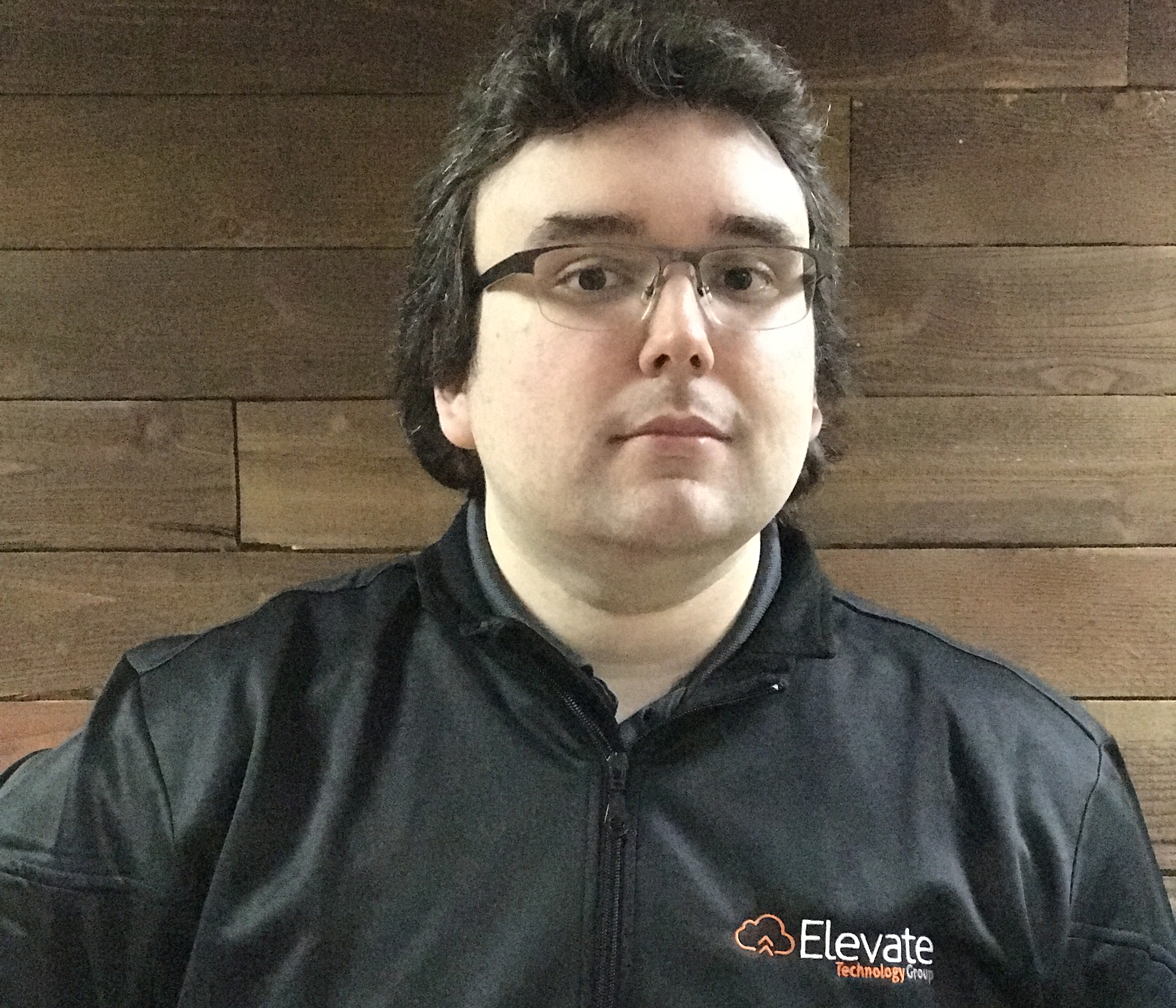 Matt Normile
He started out with his love of technology after being gifted a Nintendo 64 at the tender age of seven, in Portland, Oregon. He spent many years honing his computer and problem solving skills in the freelance sector and also by working in various customer support fields, providing support for Microsoft, Xbox, and Sage Accounting Software. Joining the Elevate team in March 2016, he helps our valued clients with their various computer issues and helps engineer solutions to keep productivity flowing.

When he isn't busy downing his second energy drink or tapping away at the keyboard, he is usually at home working on his own computer or building another miniature model for display in his collection. He also enjoys petting cats.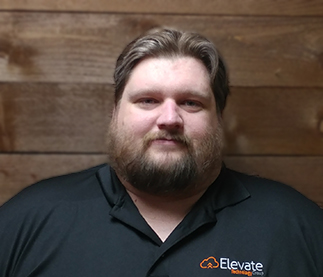 Jerrad Davis
Since joining a High School Technology Club early on in High School called StRUT (Students Recycling Used Technology), Jerrad validated his love and passion for all things related to technology. He went on to continue his education in Network Administration and Server Administration, graduating June of 2017.

With a passion for technology and a focus on customer service and technical support, Jerrad's positive attitude and willingness to dive into any technical conundrum thrown his way, he is a key part of the Elevate Team!

When Jerrad isn't at work, he enjoys spending time with his family or he can often be found playing video games.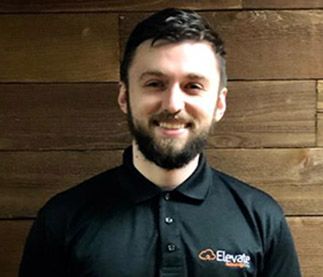 Bryan Campbell
Bryan brings a customer-first approach to Elevate and our clients and joined the team in June, 2018. He brings diverse experience, from managing a territory for a large software company to helping establish and grow a successful network consultancy. His commitment to his customer's business results and applying technology to improve them, makes him a perfect fit at Elevate.

When he isn't saving the world from the forces of evil, Bryan enjoys playing disc golf, as it makes for a great excuse to walk amongst the trees and breathe the fresh air.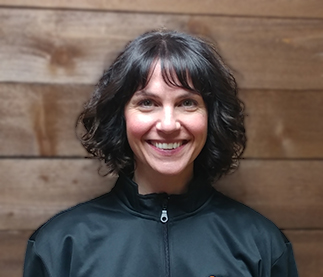 Geia Chiocca
Geia brings to Elevate a valuable background in business management, sales, and marketing. A product of two entrepreneurial parents, Geia has first-hand knowledge of what it takes to run a successful small business. Additionally, Geia has over 10 years of experience in marketing, development, and sales in the media, non-profit and paper industries. With her diverse skill set and intuitive approach to organization, Geia fills a critical role at Elevate as Project Manager.

Her two active kids, keep Geia busy outside of the office. Together, they enjoy bike rides, visits to the park, reading and just being silly. Her favorite time of the week is Friday evenings, making pizza for the family and sharing a nice bottle of wine with her husband.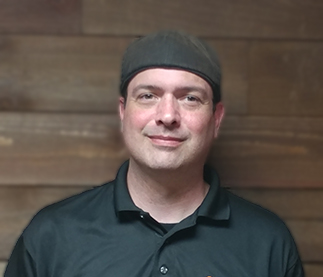 Jamie Morrison
After 18 years in the San Francisco Bay Area, and 7 years in Massachusetts working in Systems Administration, Jamie has found a home with Elevate Technology Group in beautiful Portland, Oregon.

Jamie is exceptionally well-organized with a proven track record that demonstrates self-motivation, creativity and initiative to design and achieve client technical goals. Jamie is humorous, easy to get along with, intuitive and is skilled as a natural educator.

When Jamie is not working on technology, you can usually find him rock-climbing or playing drums in punk rock bands.